Join us in London for our flagship national family business conference that will bring our family business community back together in person
Join us in London for our flagship national family business conference that is now in its eleventh year and not only does it bring the family business together, it provides a great opportunity to discuss some of the unique challenges facing family firms and to hear insights from other family business people and their advisers who have already dealt with some of these challenges too.
It is also our first in person national conference since we were last together in London in March 2020!
The theme for the 2023 conference is Creating A Sustainable Family Business
As well as some great speakers providing great insights there are a selection of workshops, a mini expo during the networking breaks where you can sample some great British family business products and there is plenty of time for networking and discussion too.
Great speakers. Great insights. Great value.
We look forward to welcoming you to London in March 2023.
The Programme
8.30 – Registration and coffee
9.00 – Conference Introduction – Paul Andrews, Founder, Family Business United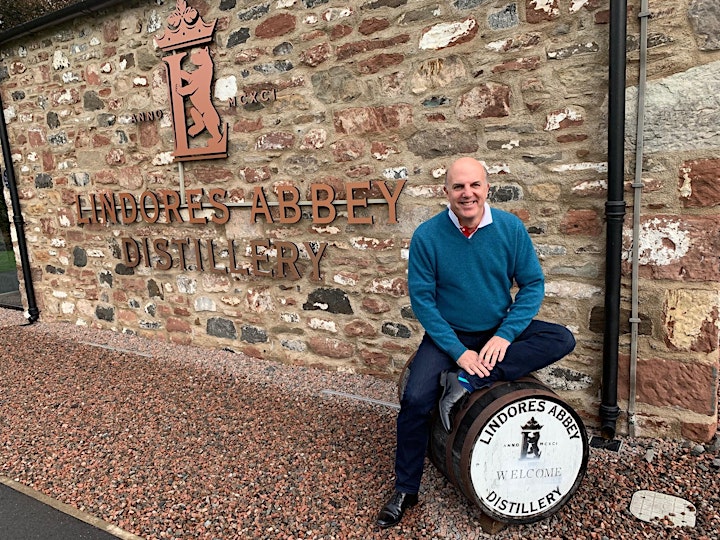 Paul is the founder and CEO of Family Business United and will open the conference in London, welcoming delegates back to the first in person national gathering since the March 2020 conference which was the last flagship event pre-pandemic.
Welcome Address – Decoding Change In An Ever Changing World – Chris Marshall
Chris Marshall helps others make sense of the rapidly changing world we live in. But with a background as a futurist and behavioural scientist, Chris understands that to really help people thrive in uncertain, fast-changing conditions we also need to pay attention to how we think – the roles of biases, and intuition in forecasting and our future-based thinking.
Today, his ability to distil complex concepts into an engaging narrative has made his views much sought after by investors, corporates, and policymakers.
Chris's book 'Decoding Change' is due to launch later this year – and aims to provide people with a framework to understand and see the most important trends, megatrends, and transitions going on around us.
Opening Keynote – A Family Business As A Force For Good, AccXel & The Sisters Behind the UK's First Construction School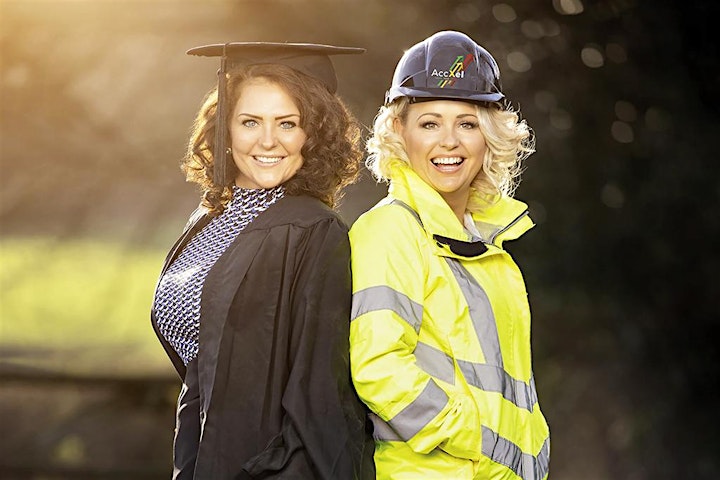 Nicola is AccXel's Founder and Managing Director, as well as Safety & Business Development Director for Bell Contracting and K W Bell Group which specialises in contracting, civil engineering and groundwork operations to the major housebuilders, whilst constructing their own developments with Bell Homes.
Natalie is the other half of the sister-duo who have built the UK's first construction school, AccXel Ltd, and is the Growth & Partnership Director. Hear how they have gone full circle, discouraged from entering the construction sector before returning to create an entrepreneurial venture to improve the appeal of the sector to all.
Family Business Insight – Longevity in Family Business – Paul Andrews and Stephen Bagnall
During this session we will share a couple of short films that highlight the reasons why we feel family firms should be celebrated, the challenges they currently face and the reasons that multi-generational family firms survive the test of time.
The session will conclude with personal insights from Stephen Bagnall, the fifth generation leader of multi-generational family business Bagnalls who are based in Yorkshire. He will share his insights and the journey of the family firm and how they are building their history, heritage and values as a business as they move 'together towards 150 years' which they will celebrate in 2025.
MORNING COFFEE & NETWORKING BREAK
Family Business Fireside Chat – The Harrison Family, Owners of Furniture Village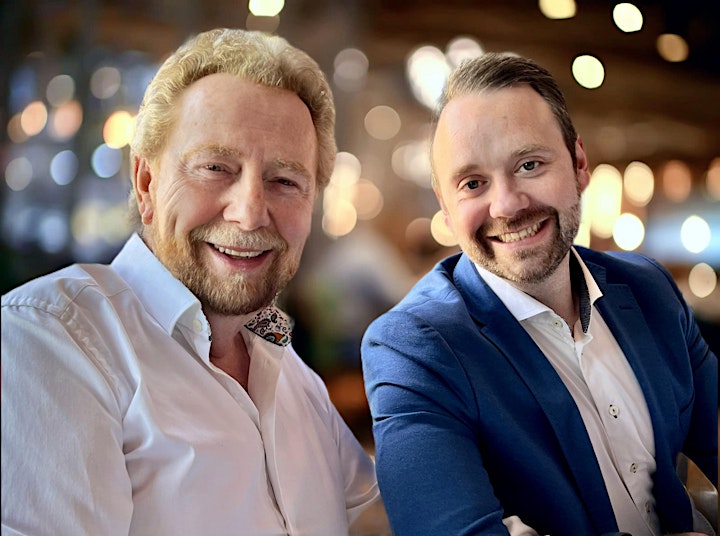 Join us for a 'fireside chat' with the family behind the award winning, Supreme Champion Family Business of the Year 2022, Furniture Village. Peter and Charlie Harrison, two generations of the family business will share their story, the journey so far, some of the challenges they have faced and their plans for the future of the retail chain.
Family Business Insight – Communication and Leadership – Nigel Risner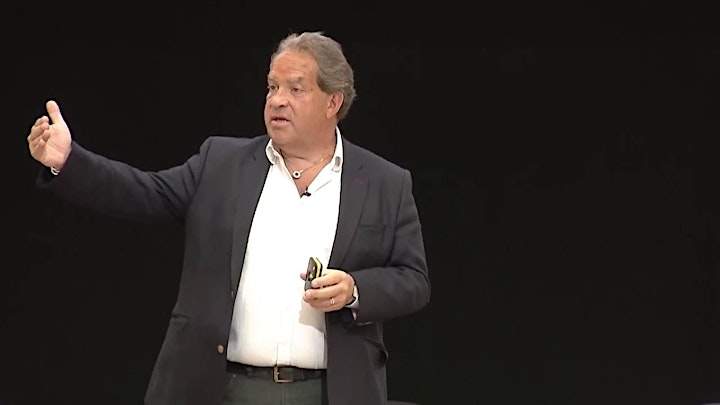 Entertaining and unreservedly direct, Nigel isn't just a motivational speaker – he is a company turnaround specialist driving everyone from CEOs to school children to ignite excitement and action in their life.
For more than 20 years, Nigel has been on his quest to make you the best by sharing his techniques and tools to break through the boundaries we put up around us. His always animated and interactive presentations have inspired thousands of FTSE 100 and Fortune 500 delegates, school children, charities, and prison inmates, in groups of five to 5000 and all over the world, into taking positive strides in their work and personal life.
No longer living the dress rehearsal of their life, Nigel's words whip up listeners into action; energised and passionate.
He will share his insights into maximising communication for effective leadership in the family business.
Panel Discussion – Being A Good Business & The Value Of B-Corporations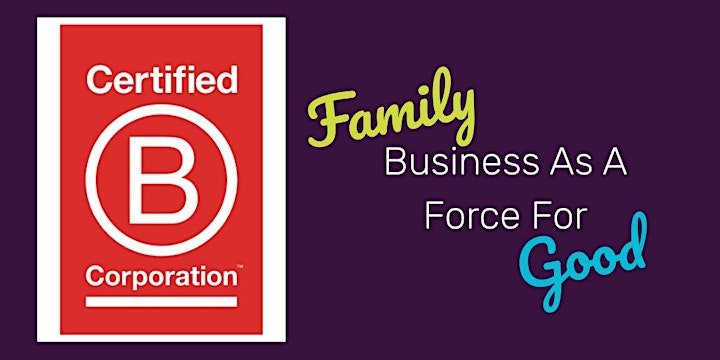 Our panel of family business owners are all from businesses with purpose at their core, some of them having already achieved B-Corp status. Hear from them about their journey, the underlying value derived from their purpose and all the benefits that being a good business brings.
Our panel includes:
Danny Pecorelli, Second Generation, Exclusive Hotels
Mike and Joe Hill, Co-Founders, Father & Son, One Planet Pizza
Claire Watkin, Managing Director at Trendsetter/The Fine Bedding Company
Miranda Hayman, Director, Hayman's Gin
Tamara Roberts, CEO, Ridgeview Winery Estate
Representative from the B-Corporation
Lunch and Networking 
Family Business Workshops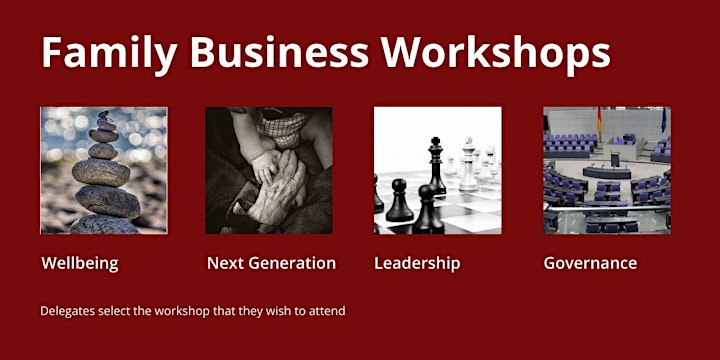 Each delegate can attend one of the workshops that run concurrently and will involve family members in the discussions on topics that are of importance to family firms across the UK.
Workshop 1 – Wellbeing
Workshop 2 – Next Generation Leaders – Facilitated by Russ Haworth and featuring Charley Seward of Arco.
Workshop 3 – Leadership – Facilitated by Vistage
Workshop 4 – Governance Matters – Facilitated by Buckles Solicitors
COFFEE & NETWORKING
Closing Keynote – TBC
Closing Remarks – Paul Andrews, Family Business United
4.30pm Close of Conference
CONFIRMED SPONSORS FOR THIS EVENT
Western Pension Solutions
Buckles Solicitors
Vistage UK
SME Capital
ADDITIONAL EXHIBITORS & EVENT PARTNERS
Sound Leisure